Nyheter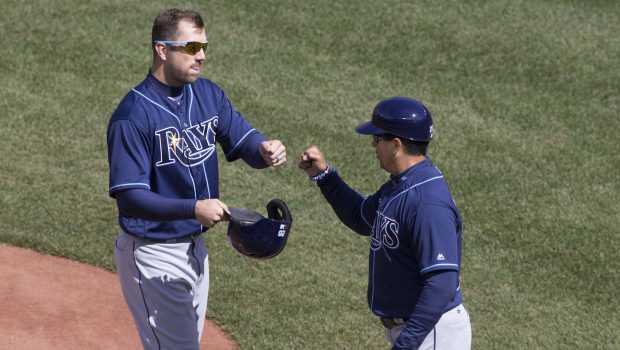 Published on maj 29th, 2017 | by Martin Sundquist
0
Nyhetssvep vecka 21
Generellt
Hall of Fame-pitchern Jim Bunning avled i veckan, 85 år gammal, i sviterna efter en stroke. Bunning gjorde 17 säsonger i major league, majoriteten av dem för Detroit Tigers. Han avslutade sin karriär med en ERA på 3.27 och 2855 strikeouts på 591 matcher. Han pitchade ett perfect game 1964 och 1996 valdes han in i Hall of Fame av Veterans comittee. Efter basebollkarriären var han aktiv inom politiken och var senator för Kentucky.
En av veckans mindre allvarliga snackisar var Steven Souzas försök till en diving catch mot Minnesota Twins. Statcast visade sedan att Souza var sju meter från att fånga bollen och han hade en "catch probability" på noll procent.
Skador
St. Louis Cardinals 2B Kolten Wong har placerats på 10 dagars DL med en skadad armbåge.
Milwaukee Brewers LF Ryan Braun har skadat vänster vad och har placerats på 10 dagars DL.
Toronto Blue Jays har fått tillbaka både 3B Josh Donaldson och SS Troy Tulowitzki efter skador.
Joc Pederson kolliderade i tisdags med sin kollega i rightfield, Yasiel Puig, och har hamnat på 7 dagars DL med en hjärnskakning. Han rapporteras även ha ont i nacken.
Mike Trout utgick i söndagens match med en skadad tumme efter att han stal andra bas. Röntgen visade initialt inte på någon skada men han ska även genomgå en magnetröntgen.